Curriculum


Our curriculum consists of in-class tutoring and online learning sessions. In the classroom session, students receive instruction from our certified teachers and receive worksheets to complete.

In the online session, students are given access to computers to complete our online programs designed to reinforce concepts covered in the classroom session.


Blended Learning System


Our class programs use a "Blended Learning System" - a three step effective method:

Step-1: An online session that preps and readies the student for the main class. The student accesses our online program for Math or English under the supervision and guidance of a teacher.

Step-2: A 30-minute tutoring session where the student receives Math or English workbooks to work through with a teacher.

Step-3: The final step that encourages and develops self-guided learning with the completion of home work.

The cycle repeats again with the student receiving feedback on homework during the next class.

Our Impact


The YES Class curriculum is the most up to date and comprehensive program on the market today! Our program consists of one-on-one tutoring combined with a practically endless selection of interactive online learning material.

The program covers students ranging from Kinder Garden to 8th grade in both Mathematics and English.

---
Powered by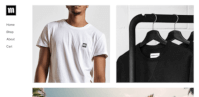 Create your own unique website with customizable templates.

Photos used under Creative Commons from Salvation Army USA West, kellyv

Your Children's Education Success