YES Class Math program (K-8)

The YES Class Math Curriculum comprehensively covers all mathematical concepts that your child will need to know from basic number counting to advanced trigonometry. Our program consists of two parts:
1. Mechanical mathematics and
2. Critical thinking

Our lesson database consists of over 500 booklets! At YES Class, we help develop critical thinking skills through our interactive online web-book program specifically designed to foster special reasoning, mental imaging and visualizing skills. Our program is structured to reflect the public school curriculum so your child will integrate what he or she has learned at YES Class into math class at school.

YES Class English program (K-8)
Our English program focuses heavily on improving reading skills. To make our books more interesting for the younger readers, our online books interactively respond with visual and sound output. Our students can also record themselves read aloud or make the computer narrate text while they follow along.

Why all this effort to make our material more interesting and fun?
Because, we believe that kindling an interest for reading at a young age will increase phonics skills, vocabulary and comprehension skills all at the same time.


Robothink
The RoboThink Robotics program is a hands-on learning experience where students can design and build robots of all shapes, sizes and functions!
​RoboThink offers fun and exciting Robotics, Engineering and Coding programs, where engineers, tinkerers and builders of all ages can explore the exciting world of STEM!
​
Powered by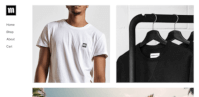 Create your own unique website with customizable templates.

Your Children's Education Success